Printer Friendly Version Of American Sociological Association:
http://www.asanet.org/am2014/am2014cfm.cfm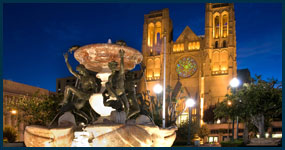 View the online preliminary program schedule. Learn more about the program structure, theme and committee. Reaffirm your commitment to the discipline by supporting the major ASA receptions such as the Honorary, TEF and MFP Benefit Receptions. View live webcasting schedule of plenary sessions.
Registration will open onsite at the Hilton on August 15 at 1:30pm. View information on registration fees and hotel rates. Boost your skills at one of these specialized conference opportunities: Department Chair; and Director of Graduate Studies conferences or the new Social Media Conference.
ASA offers a variety of services to enhance your experience during the Annual Meeting. Services include child care, accessibility, employment services, film & video screenings, housing information, and opportunities to request meeting space for member-sponsored activities.
Learn more about the Regional Spotlight sessions and tours planned by the local arrangements subcommittee. San Francisco is a city filled with exciting attractions beyond the Annual Meeting. Learn more ....
Looking for information on a previous annual meeting? Explore the past annual meeting archives. All plenary sessions at the 2014 Annual Meeting will be broadcast, live over the web. View webcasting schedule of plenary sessions.